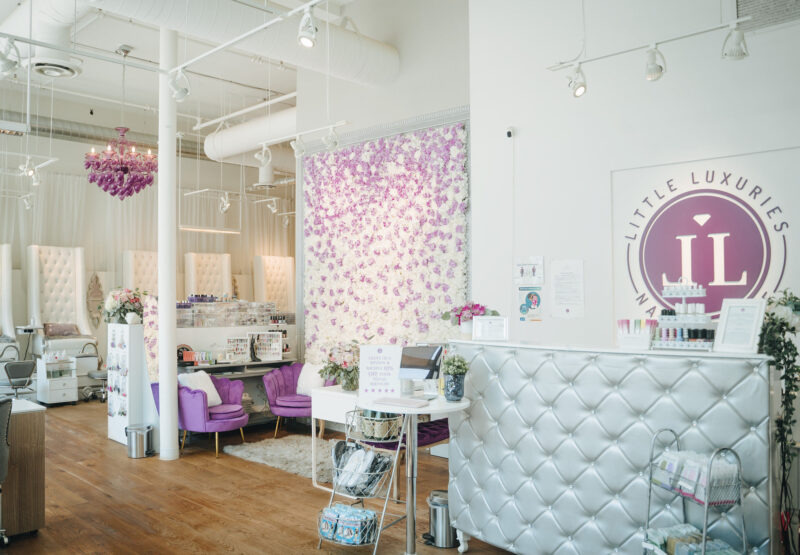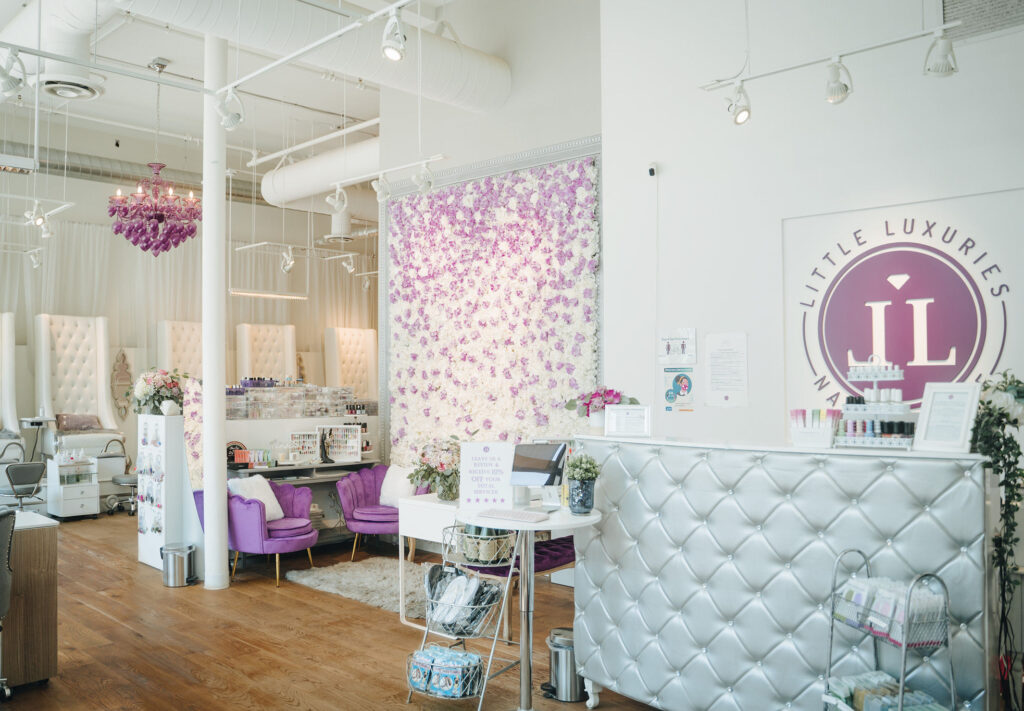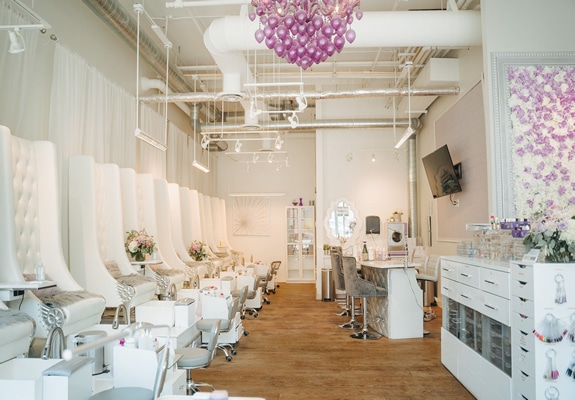 Booking
At Little Luxuries Nail Lounge, we take great care in allocating the appropriate amount of time and dedication to make sure our clients have the best possible experience. We book appointments for Artificial Nails, Nail Designs, Parties and Special Events over the phone ONLY so that we can ensure a thorough consultation. Please keep in mind, we get many phone calls throughout the day and if you cannot reach us, simply leave us a voicemail and we will return your phone call as soon as we can. Skip the phone call if you're only wanting a quote! To get a quote for specific designs, please email photo inquiries to llnaillounge@gmail.com or DM us on Instagram and provide us with your contact information. You will get a response within 48 hrs.
Booking Deposit Required
We require a nonrefundable deposit for all our NATURAL and ARTIFICIAL nail services. Deposits are applied toward your service total and the difference will be paid at checkout.
$20 deposit per person is required for NATURAL NAIL services such as MANICURES, PEDICURES, and A LA CARTE services listed on our service menu.
$40-$60 deposit per person is required for ARTIFICIAL NAIL services depending on the intricacy of designs.
Online Booking is Now Available! (Natural Nails Only)
Online booking is available for individual appointments and for NATURAL NAIL services only, meaning Manicures and Pedicures (No Artificial Enhancements). For 2 or more people, please call us. We are not responsible for any incorrectly booked appointments made online. If you book an appointment for a manicure and were wanting Artificial Nails or booked for 2 or more people, your service will be refused and you will be required to pay a cancellation fee of 50% of the service you booked for. A 50% charge of the service total amount will be applied if you are more than 15 minutes LATE, OR if you RESCHEDULE within 24hrs prior to your appointment.
What elicits deposit forfeiture?
Canceling your appointment
Rescheduling WITHIN 24 hours prior to appointment time
Rescheduling a single appointment more than once
No-shows
Being more than 15 mins late (regardless of prior notification)
Cancellation Policy
In an effort to avoid missed appointments, we will send a 24 hour text reminder with your appointment details. Please understand that it is YOUR responsibility to remember your appointment dates and times. Canceling your appointment at all results in forfeiture of deposit.
You are allowed to reschedule ONCE free of charge up to 24 hours prior to your booked time. Any rescheduling done after your first free reschedule will result in forfeiture of your deposit and a new deposit will be required to secure your new spot. If you are unable to reach us, voicemails or emails are acceptable ways to reschedule your appointment if received at least 24 hours prior to your scheduled time.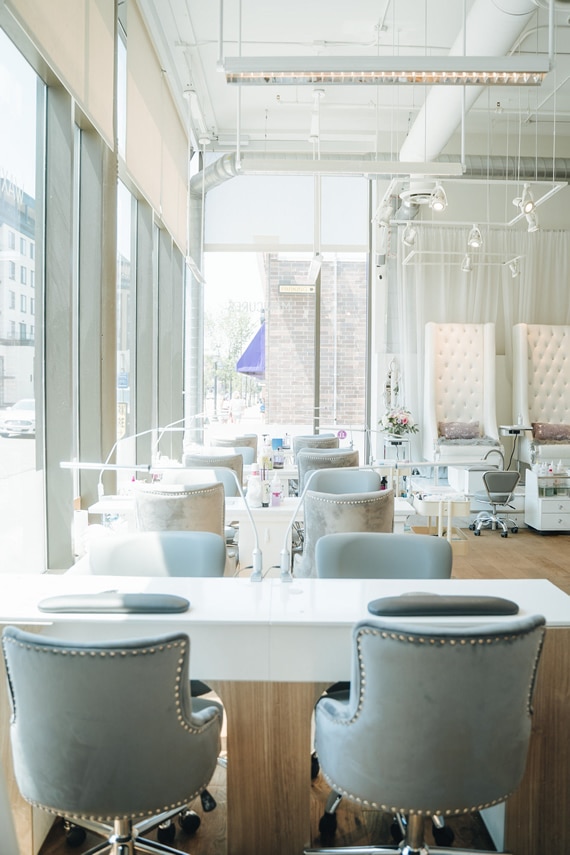 What is considered a No Show?
Not showing up to your appointment.
No prior notice nor response given to us.
If you NO-SHOW you will forfeit 100% of deposit & you will be charged for the remaining balance of initial service estimated quote.
Client's that NO SHOW more than 2 TIMES are required to pay FULL PRICE for future services during the time of booking for 3 consecutive future appointments. If you fall into this category and cancel your appointment, you automatically forfeit the FULL AMOUNT of your estimated service cost.
Late Arrivals
We want you to enjoy your time with us so please arrive promptly to your scheduled appointment. As we respect your time, there must be a mutual respect for our nail technicians' time. Please read our parking information prior to coming to your appointment. If you know that you are going to be late, please contact us as soon as possible.
If you arrive late by 15 minutes or more, we reserve the right to move on to waitlisted clients, meaning that you may lose your appointed spot and will forfeit your deposit. This applies to EACH individual who is booked for a service and cannot be waived for parties. While we will make every effort to accommodate you at the time of your arrival, your services may need to be changed or shortened to accommodate our next clients. In the case that you arrive 15 minutes late or more, regardless of if we are able to perform a service or not, you still forfeit your deposit. A 50% SERVICE TOTAL CHARGE will be applied to appointments booked online.
Other Salon Policies
Little Luxuries Nail Lounge reserves the right to refuse service to:
Anyone with open or infected wounds
Anyone with a nail condition that we suspect is contagious (fungus,
wart)
Anyone who is sick or of ill health that could be contagious to other
clients
Anyone who is more than 15 minutes late to their appointment
RUDE, DISRESPECTFUL, MEAN, or DISRUPTIVE CLIENTS
We have a no-refund policy on all services performed at our nail lounge. We offer complimentary gel polish fixes on natural nails (chipping, peeling, discoloration) and Artificial nails within 3 days of your service. Chrome/foils, matte top coats, and regular nail polish are NOT included in our 3 day grace period. We notify clients that matte top coats can stain on pale colors and chrome can easily chip. Any breaks or chips that occur within 3 days of your service MUST be communicated to us in those 3 days for free repairs. Phone calls, emails, and voicemails are acceptable ways to contact us. Nail repairs are otherwise priced at $12+.
Swarovski Rhinestones
We secure our rhinestones with the industry's best adhesive. Rhinestones typically last on nails for 3 weeks or more. Any rhinestones lost within the first 24 hours can be replaced free of charge as long as you call to let us know within the 24 hours. We can not control what our clients do with their nails, however, we always advise them to treat their hands with the utmost care. Your nails are JEWELS, not TOOLS.
Payments
CASH PAYMENT is preferred upon check out of any services. We also accept Venmo (@littleluxuriesuptown) or Cashapp ($littleluxuriesuptown).  There will be a $2.00 convenience fee applied to ALL CREDIT CARD transactions.  We accept all forms of credit card payments (VISA, MC, AMEX, and Discover)  We ask that you tip your Nail Artist in CASH or Venmo/Cashapp if possible.  Thank you for your continued patronage.