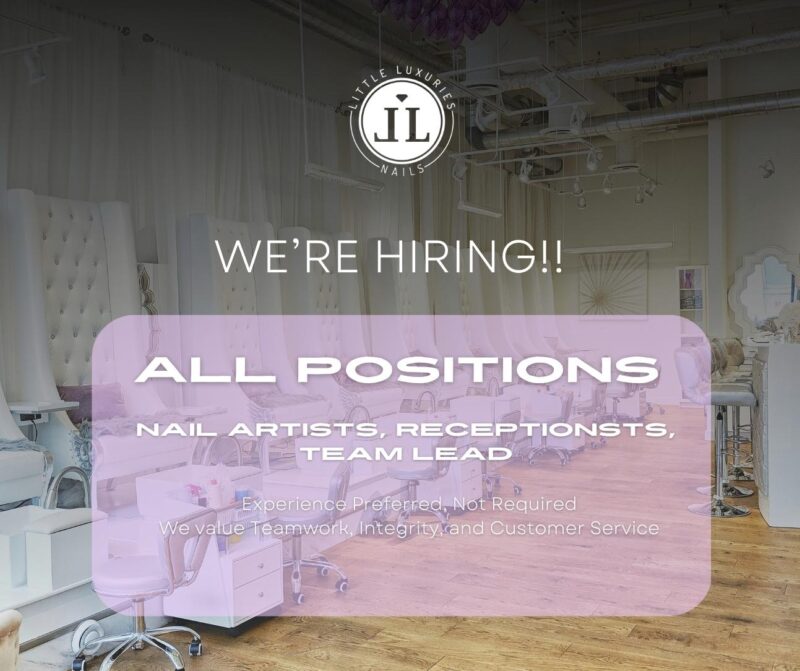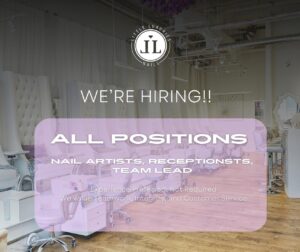 Little Luxuries is growing!! And we're looking for client-focused, fun, and friendly individuals to join our team!!
At Little Luxuries, we value team work, integrity, and great customer service and are looking to work with artists who embody these qualities! With spring/summer soon approaching, we need YOU to lend your skills and talent to our team!!!
Even if you're just a nail enthusiast with customer service skills, we still WANT YOU!! Little Luxuries is in great need of Receptionists (FT/PT) to support our team of nail artists!
Nail Artists receive competitive hourly pay or commission.  Receptitonists and Front Desk Support receive hourly pay.  Experience preferred, not required.
Must be:
💎 Willing to learn and SHARE
💎 A team player
💎 Fun and professional
💎 Licensed as a Nail Tech or Cosmetologist in the state of Minnesota
We offer:
💎 Ongoing and up-to-date training
💎 Competitive pay
💎 Free services for YOU and family discounts
💎 Supportive and friendly work environment
💎 Clean work facility
💎 Free marketing for each nail tech on our social media accounts